(Last updated on May 8, 2021)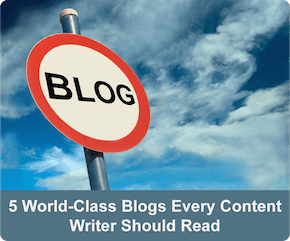 How do you become a better content writer? And how do you make a success of your freelance copywriting business?
No need to worry. Because you don't have to go on an expensive training course to learn how.
Some of the best learning resources are available for free online, providing you with a whole stack of useful information to help level up your skills.
In this post, we cover five world-class blogs that do just that.
Each website has a different focus – ranging from blogging, marketing your business and search engine optimisation to more traditional copywriting skills, such as direct mail.
So let's run through each of them in turn.

Copyblogger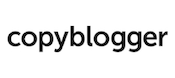 A must for any content writer and listed by The Guardian as one of the world's 50 most powerful blogs, Copyblogger is packed full of advice and tips for the content writing professional.
The resource is fundamentally geared towards content marketing and helps you learn skills such as how to write winning headlines, construct better blog posts, build your influence and authority and get more subscribers and visitors to your blog.
---
Make a Living Writing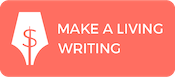 Make a Living Writing concentrates more on showing you how to actually make good money from your writing talents, offering practical help and encouragement to any freelance wanting to get a foothold in their career.
It is run by Carol Tice, who writes with such a delightfully warm, engaging and conversational tone, it's little wonder she's built up such a strong and loyal band of followers.
You can learn how to bring the same informal and approachable style to your content by checking out her own tips for loosening up your writing.
---
Steve Slaunwhite's Marketing Memo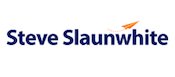 Steve Slaunwhite is a veteran copywriter, marketing coach and author of a variety of books on the likes of direct mail copywriting, email marketing and running your own freelance copywriting business.
Much of his output focuses on content rooted in print, such as white papers and sales letters. But don't let that put you off. As you'll soon discover, much of what you'll learn is equally useful in the digital age.
What I particularly like is the practical advice Steve gives on prospecting. In other words, how to land new and lucrative copywriting clients.
---
Moz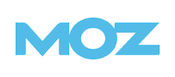 If you really want to be taken seriously as a web copywriter then you need to keep a regular check on what's going on in the world of SEO.
You shouldn't be surprised to know there's a glut of blogs dedicated to the subject. But the reason I've picked out Moz is that, for me, no other blog has been a more helpful source of SEO advice and tips over the years.
One particular feature that content providers will love is a weekly instructional video called Whiteboard Friday.
Each week, a recognised SEO authority addresses questions and misunderstandings that many people have about SEO.
The short video format, usually 5–10 minutes in length, makes SEO far more accessible and easier to digest. Videos typically tackle issues such as external link building, Google algorithm updates, keyword targeting and content creation strategies.
---
SuccessWorks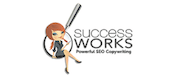 By contrast with Moz, which tackles a broad range of SEO themes, the SuccessWorks blog is aimed specifically at on-page SEO.
Founder and owner Heather Lloyd-Martin, who is one of the pioneers of SEO copywriting, shares her expertise on different topics that affect today's SEO copywriting professional – including blog writing, productivity hacks, content marketing and occasionally technical SEO.
Heather also runs a LinkedIn group where members discuss issues involved in running an SEO copywriting business.
Have Your Say
What copywriting resources do you use? Do you have any suggestions to add to our list? Let us know in the comment section below.
In our next post: We'll be talking about the CommentLuv plugin and why you should be installing it on your WordPress blog.


About the Author

Kevin Carlton is an IT copywriter and blogger based in Stafford in the UK. He is owner of freelance copywriting service Write Online, which helps technology companies get the most out of their online presence.