Success Stories
Share in the success enjoyed by our clients and discover why so many of them just keep on coming back for more.
Check out the following sample content from our rapidly expanding portfolio and see what you can expect from Write Online.
IamOnDemand (IOD)
Blog Posts, eBooks and White Papers
IOD is a tech content agency that provides ghost-writing services to some of the most respected names in the cloud computing business.
For more than five years, Write Online has supplied the company with enterprise-level content for consumption by senior decision makers and technical experts across the IT industry.
The relationship has helped enhance the reputation of IOD, which regularly reports stellar feedback from clients. At the same time, Write Online has developed a wealth of expertise in cloud computing and related fields, such as big data, cybersecurity, DevOps, data protection and compliance. (Samples provided by permission.)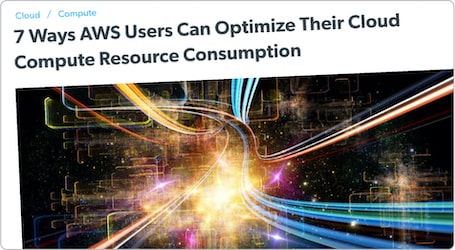 CloudCheckr
Blog Posts and White Papers
CloudCheckr is a SaaS application that helps enterprises keep track of their cloud resources, giving them the insights they need to reduce their IT infrastructure costs and maintain cybersecurity best practices.
Write Online was able to offer the company the writing and cloud expertise it needed to ensure its content was both insightful and highly readable, providing it with blog posts and white papers in line with its content marketing strategy.
The company not only reported better results from its content output, but also saved considerable time in the content review process – as it was able to publish much of the material we delivered with little or no additional editorial work.
Rapid Web
Website Content
Rapid Web is a full service web development company offering web design, branding, email marketing, SEO and bespoke eCommerce solutions.
It hired us to write a step-by-step online guide to eCommerce as part of the company's online marketing campaign to generate more sales of its custom-built eCommerce systems.
The guide lays bare many of the secrets to successful online retailing and offers detailed advice on both how choose the right eCommerce solution and how to make the most of it.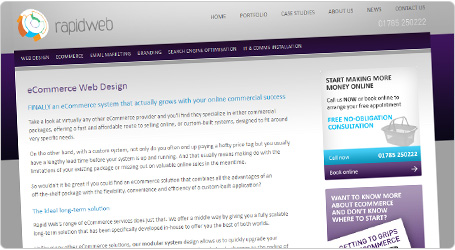 Strategic Corporate Finance
Website Content and Landing Pages
Strategic Corporate Finance provides a range of advisory services to company owners looking to buy or sell a business.
It was launching a new product that offered a completely new way of delivering corporate finance services and needed a copywriter who could grasp a difficult concept and present it in a form people would understand.
Write Online distilled the content into a few simple structured points and messages, working alongside the company's branding agency to create the key landing pages for its new Dealmaker Toolkit website.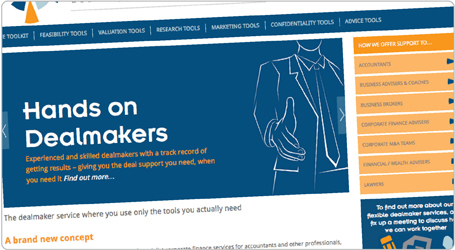 Octopus PR
Blog Posts and Articles
Octopus PR is a flourishing East Midlands public relations and social media marketing business with a variety of clients spread across the UK.
Write Online researched and published a weekly blog feature on the company's behalf, targeting keyword search terms in a highly competitive industry sector.
Using its website to showcase the blogging provision of its own, Octopus has secured numerous contracts to supply blog writing services, often working in collaboration with Write Online.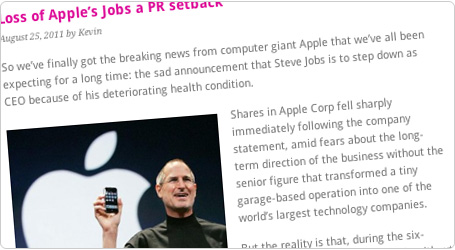 Apollo Blinds
Website Content and Landing pages
Apollo is the largest chain of independent window blinds specialists in the UK.
Write Online supplied content for more than 50 of its individual franchise microsites as part of a drive to raise the profile of its network of stores in search. Each 4-5 page website incorporated specific target keywords, a point of differentiation, a clear call to action and completely unique content for maximum SEO impact.
Apollo retailers are now enjoying a significant new source of sales enquiries as a result of a strong presence in local search, occupying top results page ranking for many of their target search terms.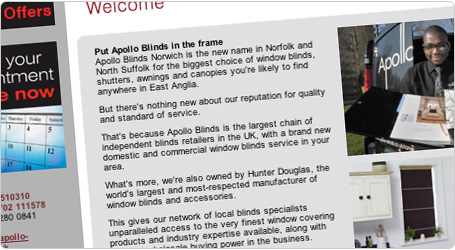 The Stafford Directory
Website Content and Email Marketing
The Stafford Directory is a local community magazine with a circulation of 10,000 properties.
It was expanding its distribution and needed content for its new website, as well as a direct mail letter and complementary email to promote advertising opportunities to local business.
Write Online provided the content for all three marketing channels, highlighting the benefits of the magazine as a highly targeted advertising medium. We also helped give the website a strong local emphasis through the use of imagery and neighbourhood community features.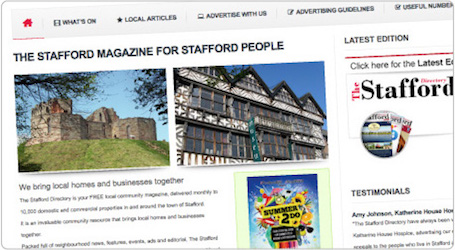 Lemon Fish
Website Content and Conversion Optimisation
Lemon Fish is a rapidly expanding clothing printing company based in Staffordshire. It supplies customised garments, branded workwear and promotional merchandise to the commercial sector, including retailers, local government, event organisers and the hospitality industry.
The company wanted to attract more business through its website and needed an experienced SEO copywriter to rewrite and restructure its content for a better user experience, higher search engine rankings and improved conversion rates.
Since using Write Online, the business has seen an upsurge in customer enquiries and better rankings across all target keywords and all search engines.