(Last updated on May 8, 2021)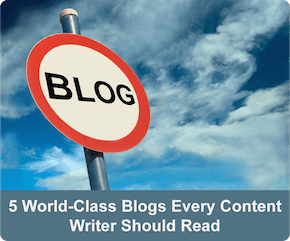 How do you become a better content writer? And how do you make a success of your freelance copywriting business?
No need to worry. Because you don't have to go on an expensive training course to learn how.
Some of the best learning resources are available for free online, providing you with a whole stack of useful information to help level up your skills.
In this post, we cover five world-class blogs that do just that.
Each website has a different focus – ranging from blogging, marketing your business and search engine optimisation to more traditional copywriting skills, such as direct mail.
So let's run through each of them in turn.

Read More ►