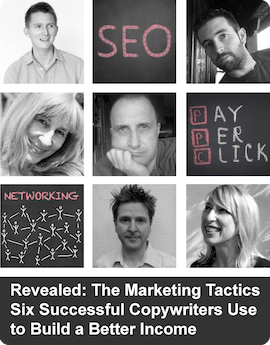 You know the score.
You see other writers making mega bucks. Yet you're just slogging away for peanuts.
You long for clients who value your work and pay you the rate you deserve.
And you dream of working for all those big brands just like the top copywriters do.
So if only you could speak to writers who've been there and done it. And find out just how they do it.
Well, actually you don't need to. Because I've done it for you.

Read More ►